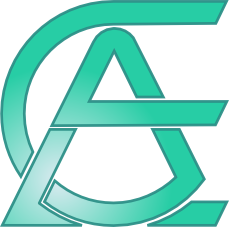 The Prague 2021 IUCr congress is now six months behind us and we are heading straight to the 33rd European Crystallographic Meeting in Versailles. It is therefore time to give you an update of all activities that may interest the European crystallographic community in its broadest sense.
During its meeting in Prague the Council elected a new Executive Committee.  Marijana Đaković (Zagreb, Croatia) is the new president for a three-years term, succeeding Udo Heinemann (Berlin, Germany) who continues in the position of Past President. Arie van der Lee (Montpellier, France) is the elected Vice-President, whereas Andy Maloney (Cambridge, UK) is the new Secretary of ECA. Klaudia Hradil (Vienna, Austria) is the new Officer for Grants while Jacob Overgaard (Treasurer; Aarhus, Denmark), Jan Dohnálek (Officer for Interest Groups; Prague, Czech Republic), Delia Haynes (Officer for National Members; Stellenbosch, South Africa), and Consiglia Tedesco (Officer for Education; Salerno, Italy) remain in their previous offices.
New representatives of the Council were also elected: apart from the National Member representatives who are nominated by the national adhering bodies, Jörg Wiesmann (Incoatec) was elected during an on-line ballot to represent the Corporate Affiliate Members. Philipp Hans (Marseille, France), Kamil Dziubek (Florence, Italy) and Fernando Lahoz (Zaragoza, Spain) are the new Individual Member representatives at the Council. The Individual Member representatives are now engaged to work with the Executive Committee on new initiatives to stimulate exchange between individual members.
The Council meeting in Prague also saw the acceptance of the bid from Lviv in western Ukraine to host the 35th European Crystallographic meeting in 2025. Preparations have already started with local chairman Gregor Dmytriv being recently nominated as honorary ambassador of the town of Lviv.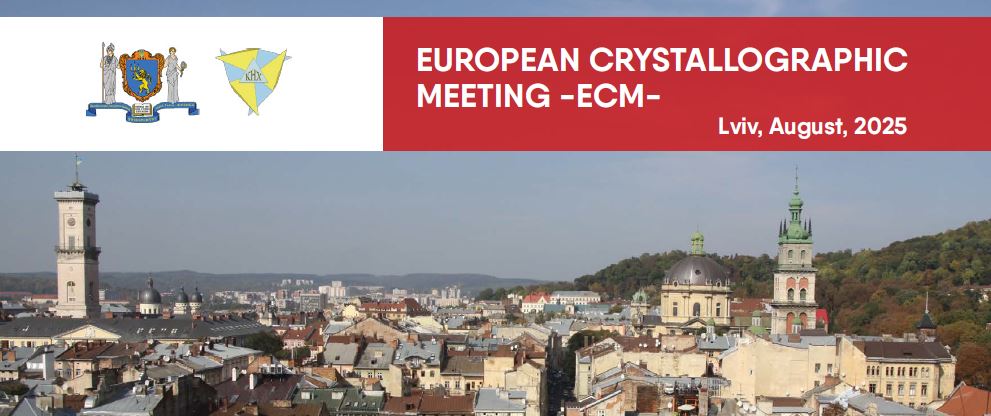 New regional editors for the IUCr newsletter have been appointed in August 2021 covering Europe, including Russia and the Middle East: Anders Ø. Madsen (Denmark) and Panče Naumov (United Arab Emirates). Panče has also written an article in the IUCr newletter about the crystallographic activities in the Unites Arab Emirates, the 35th national member of ECA since April 2021.  Other European countries can also see their crystallography promoted in the IUCr newsletter: the upcoming edition (April 2022) will give a large overview of crystallography in France, only a couple of months before the Versailles ECM33 meeting, but also just before two other major crystallographic events taking place in France: the 23rd General Meeting of the International Mineralogical Association (July 2022, Lyon) and the 7th European Conference on Crystal Growth (July 2022, Paris).
Several ECA Interest groups are actively organizing successful webinars. The young crystallographers of GIG-01 launched in June 2021 the ECA lunchtime webinars, usually every first Thursday of the month at 13h CET. Up to now (February 2022) eight webinars have been broadcasted, gathering every time at least 50 attendees. The quantum crystallographers of SIG-02 organize the Distinguished Lectures on Quantum Crystallography and Complementary Fields. Six of these webinars have taken place until now.

The first large upcoming ECA event will be the 7th European Crystallographic School in Lisbon (July 2022). Maria Teresa Duarte and her colleagues are working hard to have this meeting organized as an in-person school.  European Crystallographic Schools combine lectures and hands-on tutorials to provide attendees a fundamental understanding of the principles underpinning crystallography. ECS8 will take place in Berlin-Adlershof Germany, at the BESSY-II radiation facility (18-24 June 2023).
We all hope that the 33rd European Crystallographic Meeting, ECM33, will take place in person in Versailles, France, from 23rd – 27th August 2022. The venue is magnificent at only two steps from the famous Château de Versailles. Registrations will open at February 21th; further information can be found on the conference website: https://www.ecm33.fr/; registration will start before the end of February 2022. Nearly 50 microsymposia are planned as well as 2 plenary lectures, 17 keynote lectures, and 2 public talks. A special event will celebrate the 50th anniversary of the European Crystallographic Committee and the 25th anniversary of ECA which is labelled Silver and gold treasures of European crystallography,  hopefully in the presence of many past presidents of ECA. We also award the Erwin Felix Lewy Bertaut prize, the Alajos Kálmán prize, and the Max Perutz prize at this ECM – and do not forget to attend this year's Science Slam!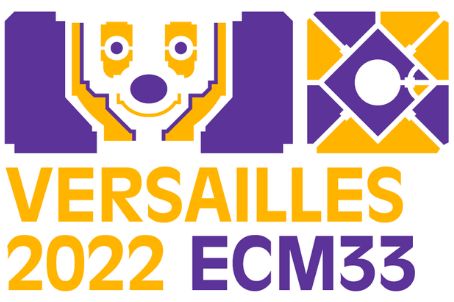 Last but not least: this year we are celebrating the International Year of Mineralogy. ECA will commemorate this event at ECM33 with a public lecture given by Delphine Cabaret from the historical laboratory of mineralogy in Paris, which was founded by the great French mineralogist René-Just Haüy whose bicentenary is also commemorated this year.
We hope to see each other in person in Versailles this year!
Arie van der Lee, vice President of ECA  (February 2022)