Councillor: 
Webmasters:
E-mail Substitute:
Zbigniew Kaszkur
Adhering body
Polish Crystallographic Association
Board:
On the triannual electorial meeting of the Society on on 24th of June 2016 the following members of the Board have been elected:
Name
E-mail
Male/Female
Marek Główka (PŁ, Łódź)- President of PCrA
(M)
Małgorzata Szczesio (PŁ, Łódź) – Secretary of PCra
(F)
Anna Bujacz (PŁ, Łódź) – Treasurer of PCrA
(F)
Agata Białońska (UW, Wrocław)
agata.bialonska@chem.uni.wroc.pl
(F)
Jarosław Chojnacki (PG, Gdańsk),
 (M)
Marek Daszkiewicz (INT, Wrocław)
m.daszkiewicz@int.pan.wroc.pl
(M)
Maria Gdaniec (UAM, Poznań),
 
(F)
Mariusz Jaskólski (Jaskolski, UAM, Poznań),
 (M)
Zbigniew Kaszkur (IChF, Warszawa),
(M)
Janusz Lipkowski (UKSW, Warszawa),

Marek Wołcyrz (Wolcyrz, INT, Wrocław)

(M)

(M)
The elected Auditing Commission:
News
PCA gave 2,000 zloty (about 400 pounds) to support young Polish participants of the 4th European Crystallographic School.
PCA is an organizer of all Workshops at the annual Polish Crystallographic Meetings, this year on Crystallographic Databases.
Mariusz Jaskolski (UAM, Poznan) and Tadeusz Lis (UWr, Wrocław) are ex aequo winners of the PCA prize shown here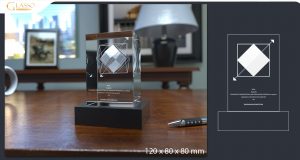 .